Comprehensive Visual Intelligence
Utilize workflow to consume auto-assigned work for any project for desktop review, closure or escalation.

Comprehensive, synchronized visual resources to inspect, measure, compare or edit your property data quickly and efficiently.

Perform more tasks at the desktop to generate cost savings, efficiencies and provide a greener environment.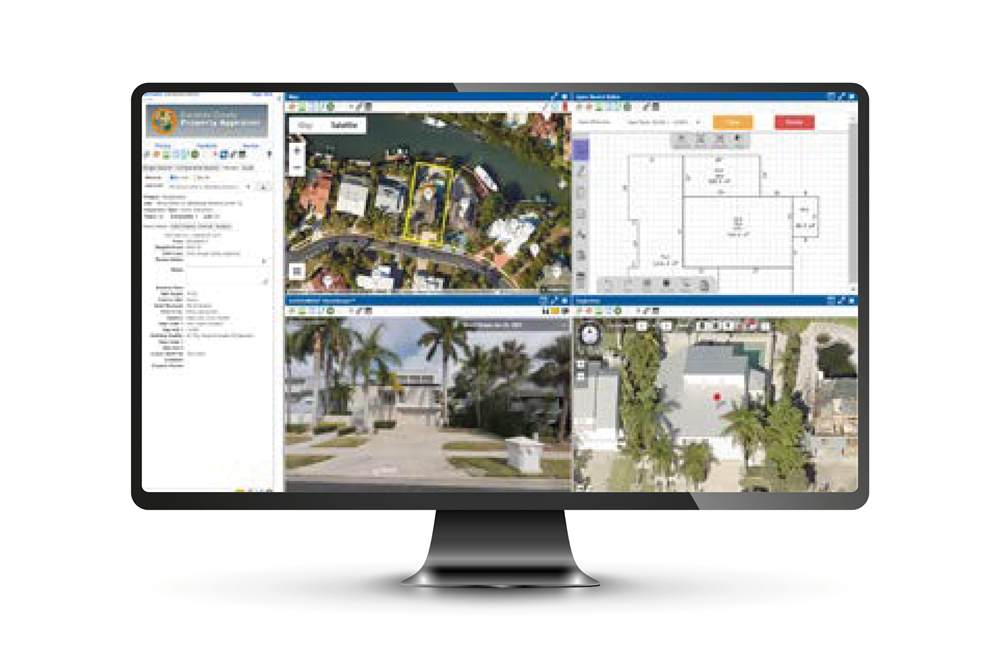 Brings all relevant visual property data into one convenient spot allowing users to make informed decisions.
Can be accessed by the team anywhere internet is available.
Simultaneous access to street-level imagery, oblique imagery, property sketches, parcel data, and aerial imagery.
Easily access additional properties or interest with a click of a button.
Use AvX Photometrics to perform Sketch Verification maintenance and instantly see updates in GIS.
Create projects, automatically assign work and seamlessly manage remote teams for a streamline process.

Review project status, monitor progress or get more info via a comprehensive dashboard for informed site visits.

Management oversight will improve operational efficiencies and help manage workload.
Assessment Project Management Module ("APMM") client's workload can be managed more easily and efficiently.
Plan, distribute, analyze, review, and forecast appraisal cycles by providing tools that enable the distribution of work amongst the team.
Review results, monitor accuracy and track progress.
Dashboard instantly provides status updates, progress and projections for completion dates.
Data can be exported for further analysis and reporting.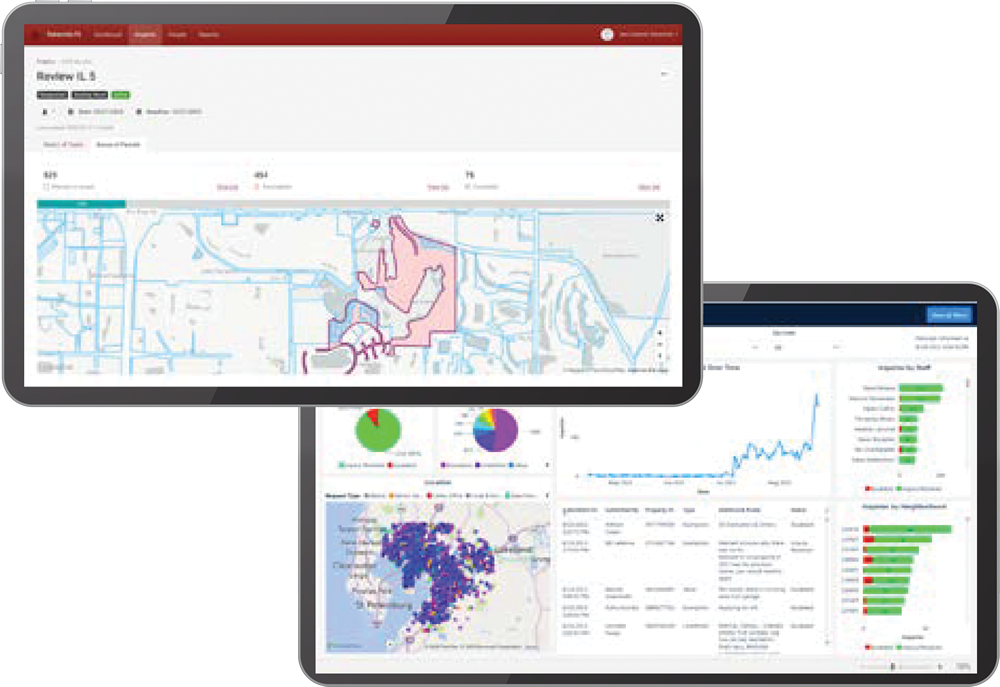 Authoritative Visual Data for Decision Support
Powerful Visual Intelligence for desktop insights, decision support and reduced field visits.

Auto-extract the best photo for use within CAMA or online resources.

Utilize the resource across your organization, parent agencies or key stakeholders.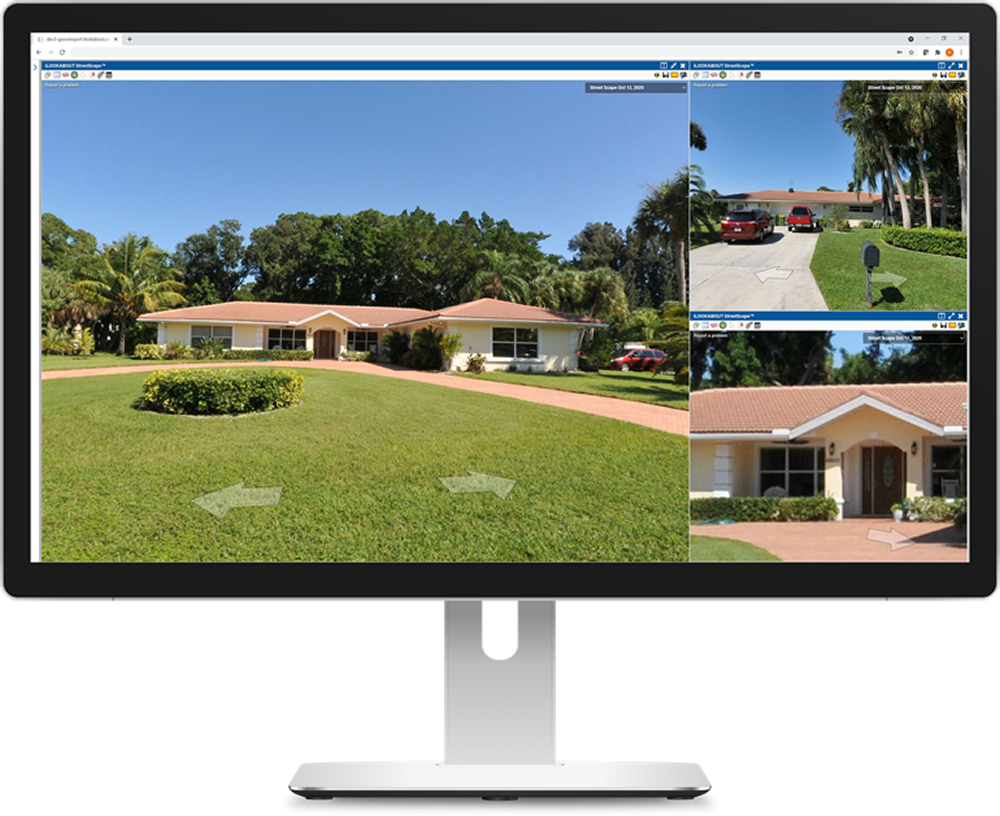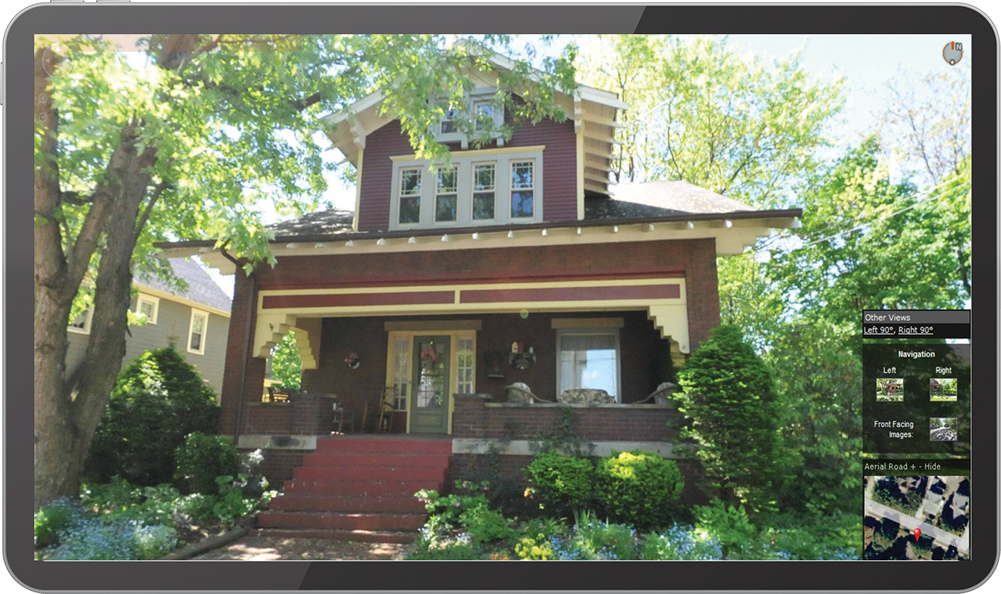 StreetScape's mobile camera system captures images every fifteen feet to ensure coverage is accurate.
State of the art collection software.
Images provide the detail required for tax assessment purposes.
Dynamic generation of imagery through web services.
Use GVP to facilitate the use of imagery and CAMA data to simplify the client's desktop review of properties.
field data collection suite
Eliminate printing property record cards, duplicate mark ups and rekeying data entry.

Utilize full editing capabilities, add codes and pass the results to CAMA.

Automatically receive work, operate off or online, get directions and more.
Improves efficiency, quality, and savings for jurisdiction's workflow.
Helps staff prioritize their day's work and delivers all statistical data.
Simultaneously access street-level and oblique imagery, property sketches, parcel data, and aerial imagery.
Ability to tag new georeferenced imagery.
Platform agnostic and accessible anytime, anywhere.
Ability to work offline with when internet is inaccessible.
Summary of changes are passed back to GVP prior to updating CAMA.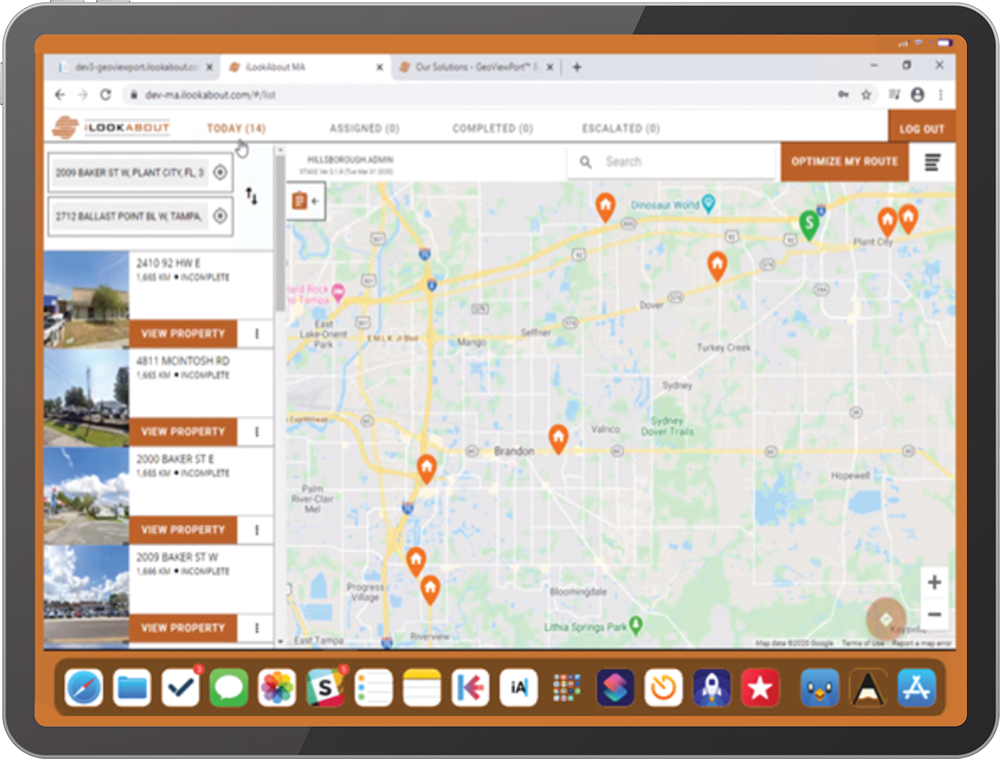 Floor Plans & Area Calculation
Industry Standard for all your sketching needs
Effortlessly create accurate, professional floor plan sketches, utilize blueprints and geo-reference over imagery.

Unrivaled accuracy and area calculation with seamless integration with CAMA and GIS.

Quickly compare sketches with GIS data or imagery to verify and manage change.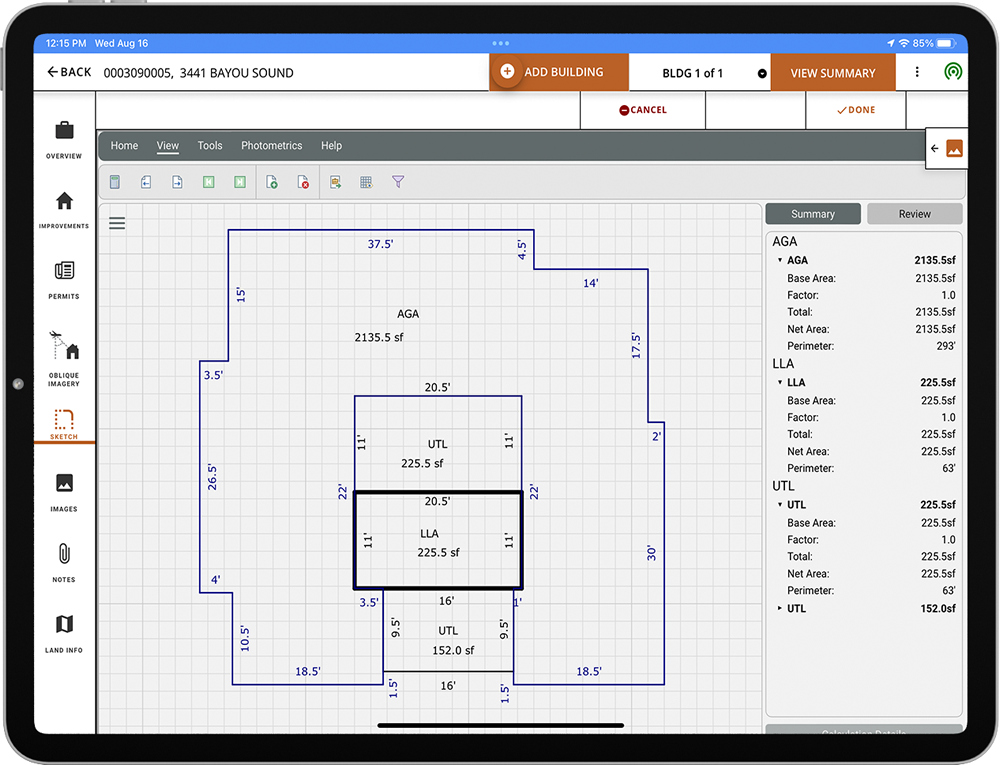 Photometrics Module allows you to trace over existing imagery to scale ingesting instant georeference data.
Embedded in GVP for direct integration with the Building Outline Layer
Survey Module allows users to quickly draw and validate their legal descriptions.
Supports, Keyboard, Mouse, Touch, Active Pen, Apple Pencil and Bluetooth input.
Industry Standard CAMA integration.
Browser-based making AvX both OS and Device agnostic.