Software for Floor Plans, Area Calculations and Site Notes
Founded in 1986 and headquartered in San Antonio, Texas, Apex Software provides innovative and productivity enhancing software for the real estate property valuation, insurance, site inspection and related industries. Whether you are looking for Floor Plan drawing software, an Area Calculation tool, or Site Note builder for field inspections, Apex Software can provide a solution for you.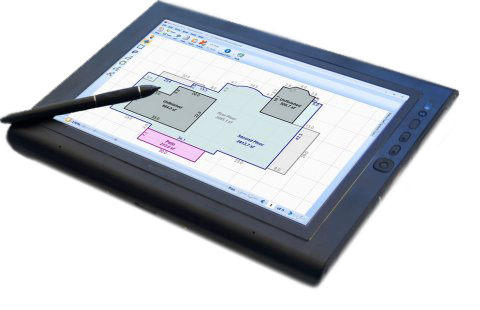 Throughout our history, we have worked with our comprehensive customer base and business partners to design and deliver the most intuitive and user friendly solutions for both office and field environments. As a company, we strive to deliver the most innovative and productivity enhancing sketch applications on the market and will continue to be the trend setter moving forward.
Apex has perfected the art of integration and our commitment to our business partners is second to none. Our products are developed with our partners' needs in mind and our flexible integration protocol allows us to meet their individual needs.
Apex is not just sketching. Our established position in the market place has allowed us the unique opportunity to spread our expertise in sketching into related professional services for our customers. From hardware consulting to on-site training, Apex can deliver what you need.
Give our knowledgeable staff a call and we will point you in the right direction. We are anxious to show you how our sketching and data collection solutions will save you valuable time, all while helping you deliver professional diagrams, accurate calculations and real-time field data to your client base. Whether you are looking for a Desktop, Tablet PC or Handheld solution, Apex is the right choice for you.